About Us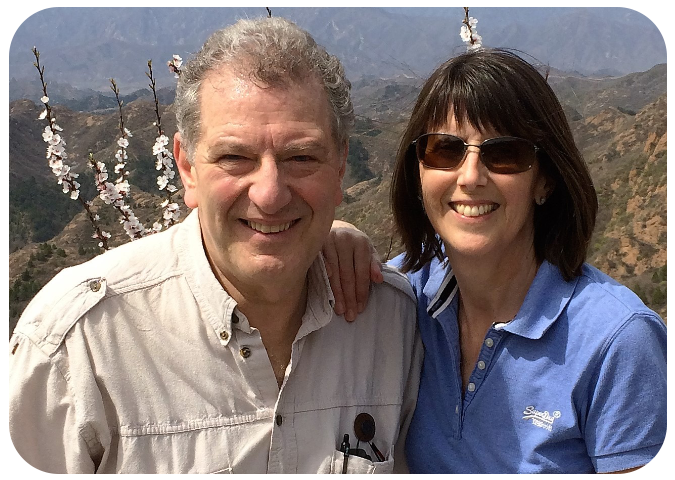 Welcome to our centre and website. 
We have more than sixty years of healthcare experience between us. 
On this background we have founded – The Body Factory.
This centre is all about rehabilitation, health, wellbeing and fitness.  We are pledged to look after your heart, your mind and your body; using a host of skills within our family together with other professionals we have created a special healthcare resource.  We aim to complement formal medicine with our team of therapists focusing on every aspect of maintaining or regaining wellbeing and fitness.
This very much a family business. This means we have a personal touch and love interacting as much or as little as you wish.
Karen and Michael Gross
For many articles on health matters, please visit Dr Gross's Consultant Neurologist website.
Our Mission
From the elite athlete to the overweight diabetic, we have a range of therapists to suit all needs.  If you have suffered an injury, rehabilitating after surgery, needing to lose weight or just have a lack of stamina for day to day living, we will focus on your particular needs at a reasonable cost. If you need to learn how to relax or have a relaxing experience we have massage therapists, psychologists, reflexologists and physiotherapists all of whom are highly trained in their own area of expertise. If your weight loss programme is failing, stalled or perhaps not even started we are here for you.
We have found therapists who are at the top their chosen career. Our counsellors and psychotherapists can handle every aspect of the living experience and the difficulties that can arise.
If it is help with weight loss then our nutrition specialists, trainers and life coaches will give every encouragement and more important guide you to take ownership of your problem. We do not sell expensive artificial diet programmes or food. It is a matter of understanding about us and learning to put our body on the top of the agenda rather than an afterthought.
It is our view that everyone can be helped to recondition and build fitness, stamina and strength. 
There has been a serious lack of local  resource and our centre has filled a multi-disciplinary gap with the management of illness, injury, post operative recovery and general fitness need.
Come and talk to us so that we can target our skills on what you require.  It is our mission to assess your personal requirements and then help you deliver them.